101's guide to brewing a DRIP BAG!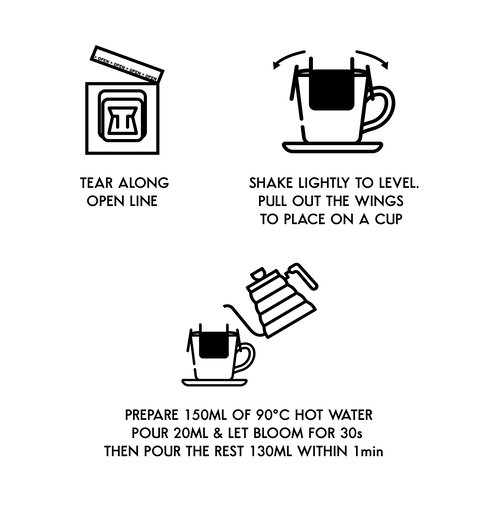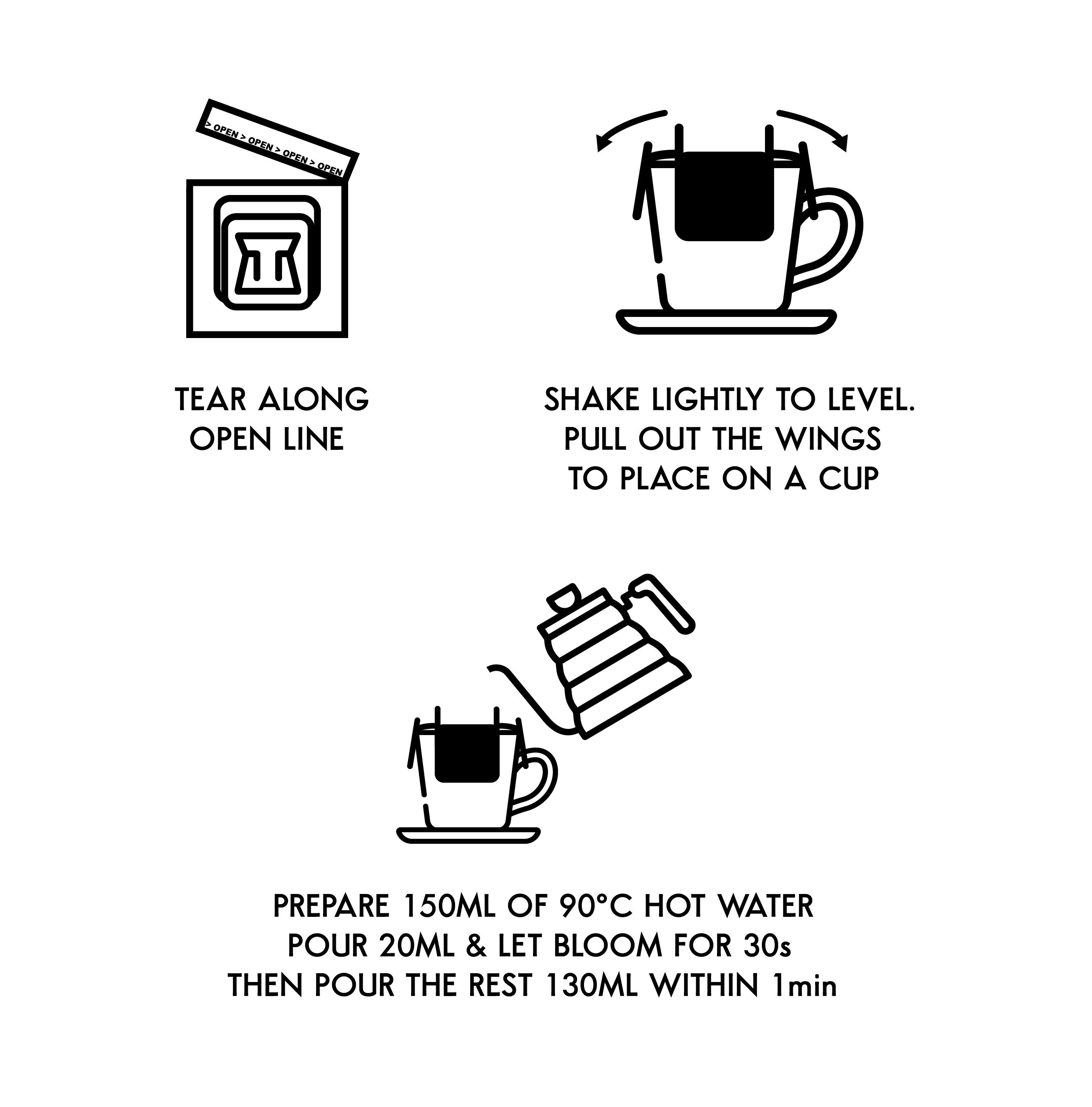 I'M SICK OF PUTTING OUT 10 THINGS JUST FOR A CUP OF COFFEE.
ever thought making a coffee is hard to master? with all the grind settings, filter paper flying around, so many fancy-looking equipments… the list never seems to end when you think about coffee brewing.
WHY DRIP A BAG?
drip bag is the way to go if you're looking for an easy, hassle-free method to brew a decent cup of coffee. it is a method derived from the conventional pour-over but instead of bringing a brewer, filter paper and a kettle with you, all you need is a cup of literally any shape and hot water.
usually comes in a compact filter bag, coffee grounds have already been nicely packed and sealed as individual sachets, ready to be brewed on-the-go. this has become a huge selling point to those who are always on the move because it's so easy to just slip one here and there. and well, let's face it, it's hard to carry all those equipment around.
CONVENIENCE = COMPROMISED QUALITY?
okay, so it's convenient, but does it affect the quality of my coffee?
the answer is no, not necessarily. we know coffee is best freshly grounded and enjoyed immediately. in fact, coffee goes staler (i.e. its flavours degrade) every minute after it's been grounded. that's why many drip bag manufacturers, like us, seal the drip bags as soon as the coffee's been grounded and loaded into the filters. this way the freshness of coffee gets preserved in these individually packed drip bags. we recommend getting drip bags in smaller packs (i.e. pack of 5/10) to enjoy fresher coffee, as well as consuming your drip bag coffees within 4 weeks from the roasting date.
some extra things you want to consider
kettle - better water flow & temperature control

timer - keep track of your brewing time

scale - know how much you're pouring